Termite Inspections | San Luis Obispo County, CA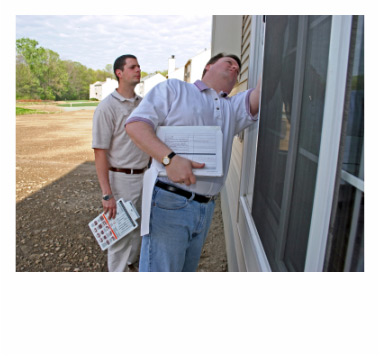 Termite Inspections
We pride ourselves on our knowledge and abilities to help locate all infested areas of your home. An inspection every 1-2 years can be very beneficial to the long term condition of your home. Along with locating infested areas, we also take notes on certain conditions of the home that may lead to wood destroying pests and infection. We will give you a comprehensive report that outlines our findings and recommendations along with the cost to correct these findings. Having a well rounded knowledge of construction is what gives us the ability to make sound recommendation that will leave your home damage free and looking good!
Under most circumstances we will have your inspection report ready to be used before we leave your house. We will email the report in a PDF file that you can send to your realtor, loan officer, escrow agent, or just to be put in your file. Call Genesis Termite and Pest Control and book your inspection today.
---
We are a very competitive company. Our price for inspections start at $75. Depending on the size of your home, that price may be adjusted. We like the job to be done right the first time and we won't call the job finished until you are satisfied with our work. We will provide all the costs up front in order for you to make an informed decision. Our inspections can be used for your personal needs and/or real estate transactions. We have been involved in the Real Estate community for quite some time and have the expertise and experience to keep you protected after the sale of your home. All of our findings and recommendations are available and our company is bonded and insured. Don't hesitate to call Genesis Termite and Pest Control to schedule your inspection today.
Termite Inspection
Frequently Asked Questions
Does your company perform termite and fungus damage repairs?
Yes. Having a well rounded understanding of construction and building techniques is necessary to perform any repairs on your home and/or structures. Taking things apart and correcting conditions that lead to infection or infestation is not an easy task. Genesis Termite and Pest Control is knowledgeable and can professionally make the repairs needed. We can rebuild anything you need, and can also upgrade decking, roof, siding, or any other project you have in mind. Repairing damages or upgrading using the best product is always recommended, but the choice is up to the customer and we can facilitate different budgets. Proper re-construction and materials used will determine the longevity of repairs and what you may need in the future. We have the knowledge and experience to make recommendations and corrections that will leave your home damage free and looking good! All repairs are backed by a two-year guarantee of workmanship.
What are wood destroying organisms?
Some wood destroying organisms are: Termites, Wood Boring Beetles, Carpenter Bees and fungus infection. All of these organisms can create structural damage in your home and structures.
How long will the inspection take?
A 1,500 square foot home that is built on a concrete foundation will typically take about an hour and a half to complete the inspection. It will take an additional 20 minutes or so to complete the report. Under most circumstances you will have the report before we leave the property.
Where do you inspect?
We inspect all accessible and visible areas. We are responsible to report all items found in those areas of your home. That is why it is important to hire a reputable company that is properly insured and that has the experience to inspect properly. We will need 100% access to your home in order to perform an accurate inspection.