Pest Inspections | San Luis Obispo County, CA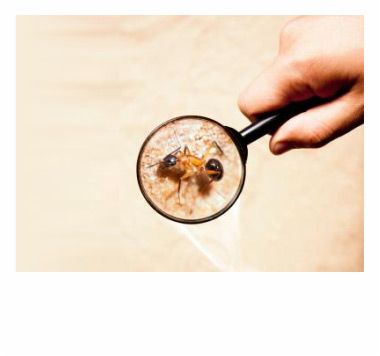 Pest Inspection Services
A complete and diligent inspection of your home or structure is the basic starting point for pest/termite control programs. A solid knowledge base of the targeted pest/termite and experience with houses and different types of structures is essential to make an educated recommendation for the appropriate service needed. We provide thorough inspections that can take some time to complete. The more time taken to complete the inspection typically results in the correct assessment and procedure recommended. This allows for an efficient control program that is the most cost effective.
A complete inspection of your structure provides the opportunity to report findings and recommendations. Once the report has been established, a control program can be considered to help improve sanitation, an exclusion plan can be made, and corrections to any structural compromises that have been caused by wood destroying organisms (termites infestation or fungus infection) can be completed. Call Genesis Termite and Pest control and schedule your pest inspection today.
---
This is a Wood Destroying Pests and Organisms Inspection Report that addresses any active infestation, infection, damage, and any conditions that may be conducive for such findings. This specific report can be used by a homeowner for maintenance on their home or selling their home through a real estate agent. We are responsible for reporting everything we find on the structure (as it pertains to the Structural Pest Control Act). Homeowners, Real Estate Agents, Buyers, Banks, and sometimes the Government rely on our report for full disclosure. If there are any findings to report, they are disclosed to all parties in interest in order to make an informed decision. Banks typically will only loan on a Section One cleared home (if negotiated in the real estate contract). We provide the means in order to achieve the Section One Clearance. Once a "clearance" is issued, that structure is clear of any active infestation or infection in visible and accessible areas of your structure. Call Genesis Termite and Pest Control today, to schedule your inspection.
Pest Inspections
Frequently Asked Questions
How long will it take to receive the pest inspection report?
Legally we have 10 days to send the report to the parties in interest. However, our company policy is to email the report before we leave your property and at the very least, you will have the report within 24 hrs.
How long will the pest inspection take?
On average, our inspection will last anywhere from 1-2 hours depending on the size and accessibility of your home. In addition to the inspection, you can expect us to use about 20 minutes to process the report and email it to you.
When you perform an pest inspection, where exactly do you inspect?
All of our inspections include the same level of detail and diligence. For a non real estate inspection, we can tailor the inspection to the customer's needs/wants.. For a real estate inspection, we have to inspect in 100% of the accessible and visible areas.
Do I have to be home while you complete the pest inspection?
We would like the customer to be present at the time of the inspection in order to show everything we found and to answer any questions during the course of the inspection. If the customer is not available to be present during the inspection, we will discuss the findings at a later time when it is most convenient for the customer.