Pest Control / Extermination | San Luis Obispo County, CA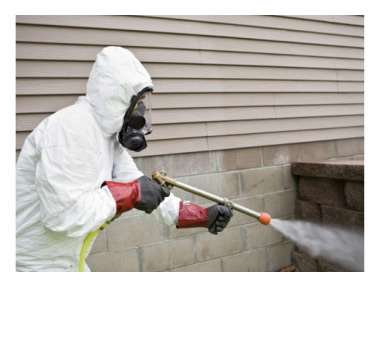 Pest Control
Extermination Services
Got bugs? At some point you may have run into the low hanging web or have seen those pesky ants run across your counter. Have you ever noticed a problem with rodents? Are these critters becoming a nuisance that you are tired of dealing with? At Genesis Termite and Pest Control, we are capable of exterminating these pests and controlling them through an effective maintenance program.
We like to focus on Integrated Pest Management (I.P.M.). Every year we complete continuing education hours on this topic. This enables our company to understand the most current techniques that incorporate chemical-free solutions to pest control.
Our customers get involved so they know the procedure being used and why it was chosen. Time is spent to educate you and answer any questions you may have. Education is key and we will spend the time it takes so you can feel comfortable with our services. We really do want to build a lasting customer relationship based on trust and satisfaction.
---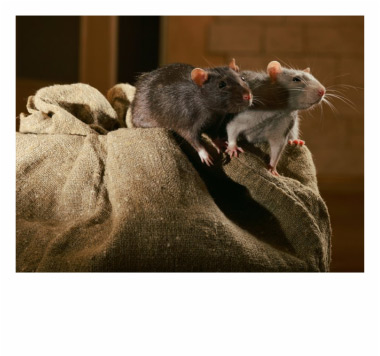 Rodent Control
Rodents are common in and around human developments in our area. They can damage and contaminate food, structural materials (to include electrical wiring), and may carry pests and disease that can be transmitted to humans. Fleas, mites, tapeworms, and ticks are among the pests which can be carried by rodents. In addition, rodent activity can spread serious illness such as Lyme disease, plague, leptospirosis, as well as Hantavirus Pulmonary Syndrome. It is important to control all rodent problems in a timely and effective manner to mitigate any potential trouble with health, property damage, or financial loss.
Prevention is the single most important measure for effective rodent control. Reducing the availability of food and water and making building access difficult, you can help make your home or structure less enticing to rodents.
Call Genesis Termite and Pest Control to evaluate your property and to give you solutions to prevent rodent infestation.
---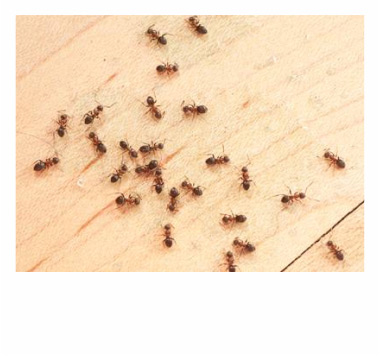 Ant Control
Ants are among the most common pests in households. They are also found in many other structures such as restaurants, offices, warehouses, and any other building that they can find food, water. Weather affects ant migration as well. They seek warmth and shelter as well as refuge from dry and hot conditions or when their colony becomes flooded.
While ants are necessary in our environment because they help control other insects and they are an integral part of decomposition, they can also be an overwhelming problem. Ants will feed on your household food items such as sugars, meats, fruits, and any other food sources they can get in.
Controlling an ant infestation requires diligent efforts with the combined use of sanitation and techniques with or without chemical usage. It is unrealistic to expect a total elimination of ants. However, there are methods to control ants in unwanted areas. Genesis Termite and Pest control offers solutions to establish effective ant control.
Pest Control
Frequently Asked Questions
Does your company force you into an expensive contract?
Genesis is a local business that is committed to upholding our reputation for providing the most effective and professional service. The "Big Corporation" may force you into their contracts and rules, but Genesis will work with you and be flexible with your schedule. Recommendations are given after our assessment of your property, but we leave the choice up to you. An affordable, easy to pay pricing structure is offered to accommodate our customers.
Are the chemicals you use safe for my family?
Yes. Education is the best form of safety against any product we use. We will always explain the way the chemicals work. When the directions are followed, all the products we use are safe around your family.
Are the chemicals you use safe for my pets?
Similar to the answer above, yes. However, before spraying around your house we will want to have the bowls for food and water picked up and out of the way. We would like the pets to be put away for the time we are there (to prevent any accidents). Just like above, if the directions are followed our products are safe around your pets.
Does Genesis treat other types of pests?
Yes. We will also treat spiders, earwigs (pincher bugs), cockroaches, and any other pest that may infest your home.
If we have an outbreak after a service, will you come back and "retreat"?
Absolutely! When you hire us to do the job we will always make sure that you are covered. When you have a monthly or bi-monthly service with us you are covered in between those services and it is all included in your regular monthly fee.